For some, Valentine's Day is a sentimental occasion, reminding us to cherish every moment with our loved ones. That's why at Batrik, we're taking it a step further by giving back through our Bubble Gum pink shoe cover sales. A portion of Bubble Gum Pink shoe covers sales will be donated to the Canadian Cancer Society (CCS).
CCS works tirelessly to improve the way breast cancer is prevented, diagnosed, and treated to save and improve lives with a comprehensive approach against breast cancer. CCS is the largest non-profit funder of breast cancer research in Canada. In addition to funding world-leading research, CCS work with governments to establish healthy policies to prevent cancer and better support those living with the disease and also offers a compassionate support system for all those affected by cancer. 
With your help, we can support this important cause and make Valentine's Day even sweeter for everyone. So why not spread the love this season by purchasing a pair of our new, superior, and practical Bubble Gum pink shoe covers?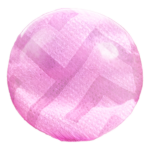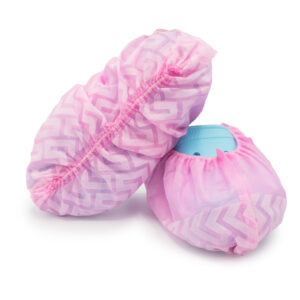 Reminding You of Our Soft Line Promise​
As you may have already tried our original Lolly Blue (Soft Line) shoe covers, we're excited to announce that all the same great qualities and features are also available in our new color option - Bubble Gum Pink!
They are both made in Canada with top-quality 35 g/m² polypropylene fabric and 100% latex-free elastics. The shoe covers feature an anti-skid tread on the soles to prevent slips and falls.
Our Bubble Gum Pink is now available in Universal size! It's smart design offers a better fit and easy on-and-off convenience. Our Blue Lolly is available in two versatile sizes, Universal and XL, suitable for a wide range of shoe sizes.
Our shoe covers are perfect for medical establishments where optimum hygiene is a must.


In addition to being superior and convenient, our Batrik ShoozCovers™ Soft Line are also made with the highest quality standards in mind. The triple ultrasonic welds increase tear strength and reduce linting, while the triple reinforced latex-free elastics made in the USA, provide a secure fit. Plus, our Shooz-Repellent™ technology provides basic incidental fluid contact repellency, making our shoe covers ideal for maintaining hygiene in hospitals and other medical settings. So why not celebrate this Valentine's Day in a meaningful way by making a difference with the purchase of Bubble Gum Pink ShoozCoversTM today
Contact [email protected] or request a quote here.
Check out our full product catalogue here.