The Surgmed™ Group of Companies product portfolio includes a wide range of high quality and competitively priced medical devices, all backed by world-class customer care. 
Our strong focus on product innovation allows us to serve the current as well as emerging needs of our customers worldwide. We continuously strive to provide healthcare workers with the very best and most trusted products to ultimately improve the lives of the patients they serve.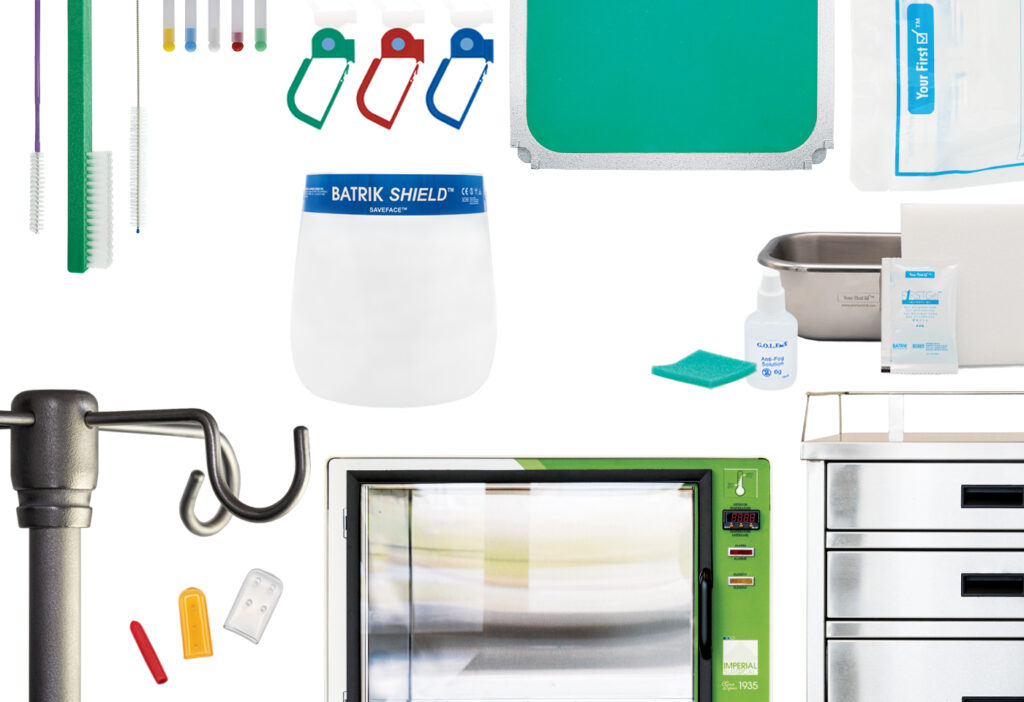 Surgical Products & Operating Room
Our surgical products and items for the operating room include a wide variety of consumables and capital equipment to support your needs during and post procedure. Intuitively designed to improve common processes, all products offer value added features and provide unique benefits.
View products
Endoscopy Products
We offer one of the most comprehensive ranges of channel cleaning brushes, bite blocks and other endoscopy consumables/accessories in the industry. All our products are latex-free, lead-free, DEHP-free and are uniquely designed and manufactured using proprietary processes to ensure the highest levels of efficacy, safety, and patient comfort.
View products
Cleaning Brushes
Our broad selection of high-quality cleaning brushes ensures that whatever your need, we have a brush that will help you get the job done right.
View products
Infection Control & Sterile Processing
We offer a wide range of products for infection control and sterile processing including capital equipment and consumables. Our product portfolio includes solutions for use during a procedure, diagnostic testing, as well as pre-cleaning and manual cleaning.
View products
Personal Protective Equipment (PPE)
We offer a wide range of high quality, single-use products for infection prevention and protection. All our PPE products are liability insured and comply with Health Canada standards.
View products
Obstetrics & Women's Health
Our Obstetrics & Women's Health portfolio features products that enable physicians and health care professionals to provide efficient and effective health care for women, from basic annual gynecological exams to complex surgical procedures.
View products
IV Therapy
Our IV Therapy range of products equips clinicians with the appropriate tools needed to deliver the intended treatment.
View products
Examination / Treatment / Emergency
We offer a wide range of products for Emergency and Examination wards as well as treatment products for short and long-term patients.
View products
Patient Handling
Our portfolio of patient handling products are designed with efficiency, convenience, and patient safety in mind.
View products